Saint Kitts and Nevis Passport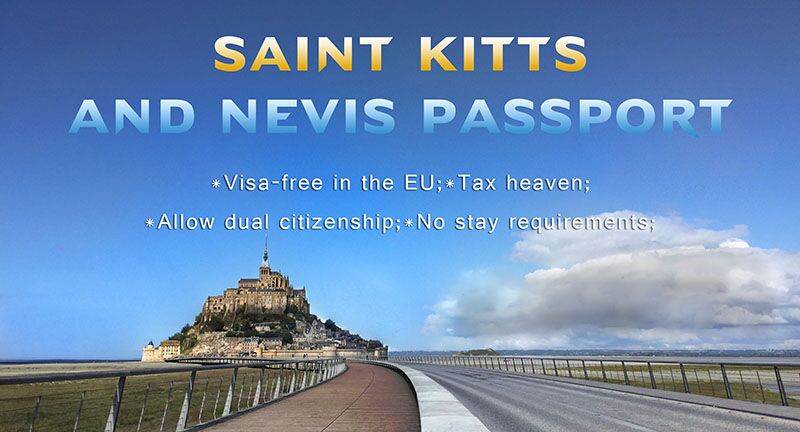 Saint Kitts and Nevis, also known as the Federation of Saint Christopher and Nevis, is an island country in the West Indies. Located in the Leeward Islands chain of the Lesser Antilles, it is the smallest sovereign state in the Western Hemisphere, in both area and population. The country is a Commonwealth realm, with Elizabeth II as queen and head of state. The capital city is Basseterre on the larger island of Saint Kitts.

The country consists of two main islands, Saint Kitts and Nevis.
By the Köppen climate classification, St. Kitts has a tropical savanna climate and Nevis has a tropical monsoon climate.

The population of Saint Kitts and Nevis is around 46,000, and has remained relatively constant for many years.

There are eight publicly administered high and secondary level schools in St Kitts-Nevis, and several private secondary schools.
Advantages
No stay requirements.
Visa-free in the EU.
Allow dual citizenship.
Tax heaven;
Requirements
1、Non-criminal record;
2、Donate $150,000 to the government or buy more than $200,000.

Please contact us for more details
Phone +420 603 798 810
E-mail info@wz-p.com