Italy Residence Permit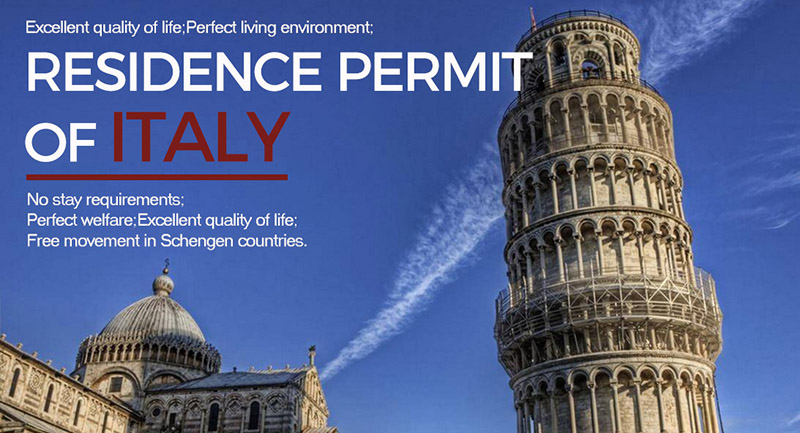 Italy, it is a European country consisting of peninsula, delimited by the Italian Alps and surrounded by several islands, Located in the middle of the Mediterranean sea. the country covers an area of 301,340 km2 (116,350 sq mi) and it is bordered with France, Slovenia, Austria, Switzerland and the enclaved microstates of Vatican City and San Marino.

With around 60 million inhabitants, Italy is the fourth-most populous member state of the European Union. Due to its central geographic location, Italy is the birthplace of many ancient civilizations. From the majesty of Rome, the magic of Venice, the mystique of Florence , Italy is the perfect combination of ancient and modern civilization, which is sure to make you fall in love with .
Advantages
Perfect welfare;
Excellent quality of life;
Perfect living environment;
Visa-free live and work in all Schengen countries;
No stay requirements;
Requirements:
Non-criminal record.

Please contact us for more details
Phone +420 603 798 810
E-mail info@wz-p.com