Belgium Residence Permit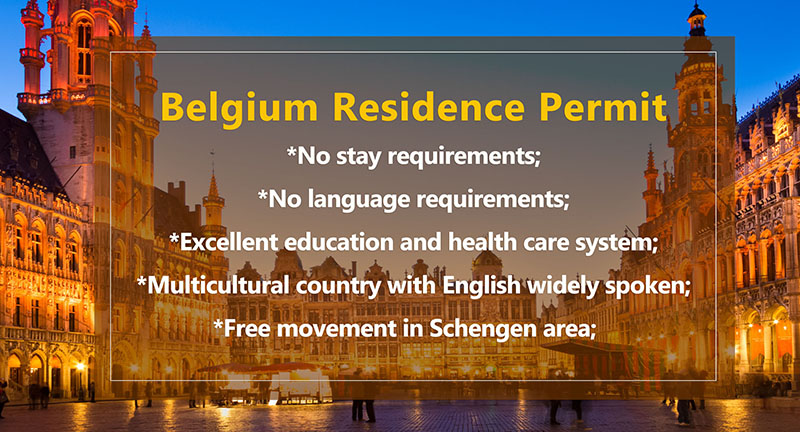 Belgium,it is a country in Western Europe. It is bordered by the Netherlands to the north, Germany to the east, Luxembourg to the southeast, France to the southwest, and the North Sea to the northwest. It covers an area of 30,688 km2 and has a population of more than 11.4 million.

The Kingdom of Belgium is a small, highly developed and urbanized country in Western Europe , with high quality of life , perfect Welfare,as well as high levels of health care. well known for beer, chocolate and castles. Belgium is one of the six countries that founded the European Union, and one of the founding members of the World Trade Organization.
Advantages
Perfect welfare;
Excellent quality of life;
Perfect living environment;
No stay requirements;
No language requirements;
Excellent education and health care system;
Multicultural country with English widely spoken;

Visa-free live and work in all Schengen countries;
Requirements
1、Non-criminal record;
2、Set up a company in Belgium as a legal entity.

Please contact us for more details
Phone +420 603 798 810
E-mail info@wz-p.com