Turkey passport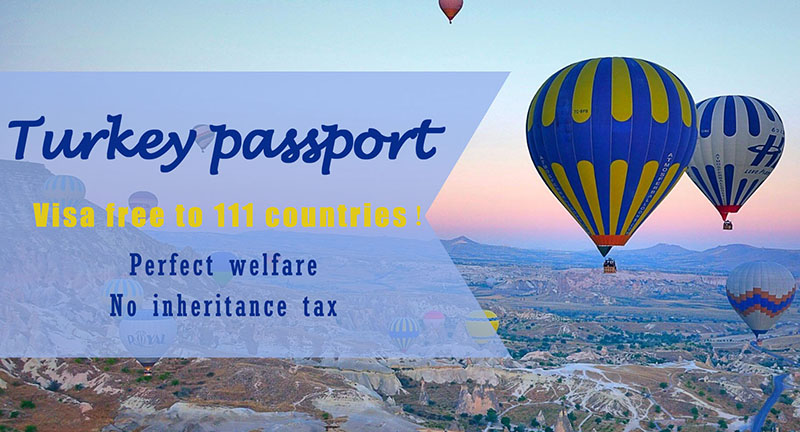 Turkey, it is a country that occupies a unique geographic position, lying partly in Asia and partly in Europe. Turkey is situated at the crossroads of the Balkans, Caucasus, Middle East, and eastern Mediterranean. It is bordered by Greece and Bulgaria to its northwest; Georgia to its northeast; Armenia, the Azerbaijani exclave of Nakhichevan and Iran to the east; and Iraq and Syria to the south. Istanbul is the largest city, but more central Ankara is the capital.

The coastal areas of Turkey bordering the Aegean and Mediterranean Seas have a temperate Mediterranean climate, with hot, dry summers and mild to cool, wet winters. Mountains close to the coast prevent Mediterranean influences from extending inland, giving the central Anatolian plateau of the interior of Turkey a continental climate with sharply contrasting seasons.

Every year, millions of people travel to Turkey, to enjoy the diverse landscapes, from Aegean olive groves to eastern steppe, the vertiginous Mediterranean coastline and the golden beaches. Whenever you go, turkey's unique culture and beautiful scenery will impress you a deeply .
Advantages
No stay requirements;
Visa free to 111 countries;
Safe and healthy environment;
Perfect welfare;
No inheritance tax;
Requirements
1、Non-criminal record;
2、Real estate option;
Purchase of a real estate property with a minimum value of US$250,000 and hold for at least 3 years.
3、Other options;
Deposition of at least US$500,000 in banks operating in Turkey , Save at least three years.

Please contact us for more details
Phone +420 603 798 810
E-mail info@wz-p.com