Austria Residence Permit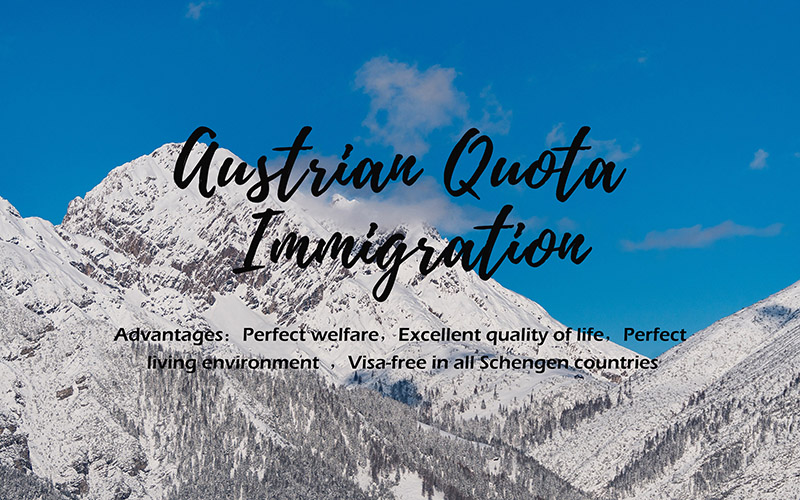 Austria, it is a country in Central Europe comprising nine federated states. Its capital, largest city and one of nine states is Vienna. Austria has an area of 83,879 km2 (32,386 sq mi), a population of nearly nine million people and a nominal GDP of $477 billion. It is bordered by the Czech Republic and Germany to the north, Hungary and Slovakia to the east, Slovenia and Italy to the south, and Switzerland and Liechtenstein to the west. The terrain is landlocked and highly mountainous, lying within the Alps; The majority of the population speaks local Bavarian dialects as their native language, and German in its standard form is the country's official language.

Austria is ranked as the 13th for average GDP in the world , higher than Germany, France and the United Kingdom . Austria has a prefect social security system and very well-developed education system. Every year, millions of people travel to Austria to experience the country's unique culture, charming modern artistic atmosphere and amazing architecture.


Advantages
Perfect welfare;

Excellent quality of life;

Perfect living environment;

Visa-free in all Schengen countries;

No stay requirements;
Requirements
1、Non-criminal record;
2、Diploma or German language skills( A1).

Please contact us for more details
Phone +420 603 798 810
E-mail info@wz-p.com