Luxembourg Residence Permit
Luxembourg Residence Permit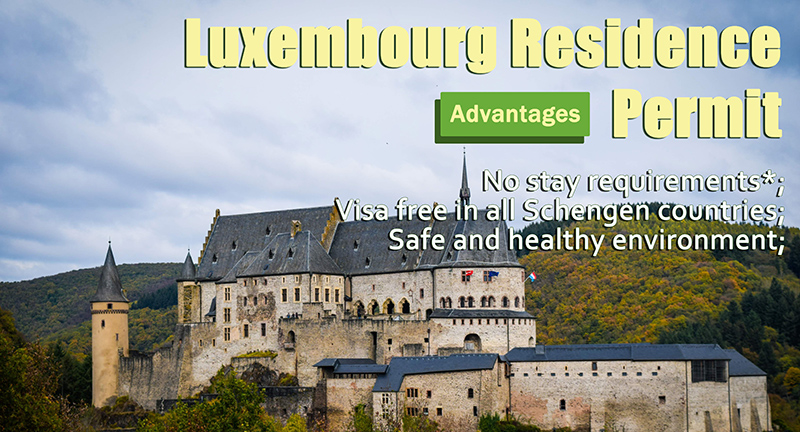 Luxembourg,it is a small landlocked country in western Europe. Bordered by Belgium to the west and north, Germany to the east, and France to the south. Its capital, Luxembourg City, is one of the three official capitals of the European Union and the seat of the highest judicial authority in the EU. Foreigners account for nearly half of Luxembourg's population.

Luxembourg is a developed country, with an advanced economy and rank first of the world's GDP per capita. Luxembourg has an extensive welfare system. It comprises a social security, health, and pension funds. The labor market is highly regulated, enrollment is mandatory in one of the welfare schemes for any employed person.

Luxembourg is famous for its fortified medieval old town perched on sheer cliffs,the dense forestry, majestic castles and astonishing architecture , numerous rivers and lakes all make it an ideal place for living and get close to nature.
No stay Requirements;
Visa free in all Schengen countries;


Safe and healthy environment;
Perfect welfare
Excellent quality of life
Requirements:
1、Non-criminal record;
2、Proof of domestic bank deposits;

Please contact us for more details.
Phone +420 603 798 810
E-mail info@wz-p.com